1565 from 17 donors
2500 goal
Cultural Diversity - Mutual Respect - JIS Benefits
Brings a world culture right to the classroom

Helps children understand today's world – Creates greater awareness of Japan's international role

Free of charge – No field trip budget needed!

Supports EALRs – Enriches classroom teachers' knowledge of Japan
The Japan in the Schools (JIS) program helps school educators and students in Washington State's Puget Sound Region gain sensitivity and respect for cultural diversity through interactive presentations about the daily life, language and culture of Japan.
Schools that request our programs participate in creating a new generation of young people prepared to enter society and job markets equipped with the social skills to make their environments a better place to be for everyone they come into contact with.
JIS presentations are designed to meet Essential Academic Learning Requirements (EALRs): standards that define what all students should know and be able to do at each grade level in the state of Washington.
JIS has remained committed to offering its programs free of charge to all schools to insure that every student in every school has equal opportunity to benefit from our unique programs. Through your generous support, the JIS program will continue to provide materials, staff and volunteers for our quality presentations.
Thank you in advance for supporting JIS!
About Japan-America Society of the State of Washington
Our mission…
The mission of JASSW is to promote mutual understanding and friendship between the peoples of Japan and Washington State by providing a forum for the exchange of ideas and information.
Our history…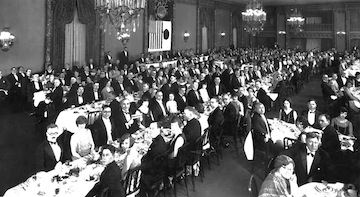 JASSW was founded on July 24, 1923 by leaders from Seattle's business, academic, and diplomatic communities. Except for a brief period during World War II, our organization has remained active in fostering Japan-Washington State trade, business and cultural activities, and maintains a close relationship with key government and private organizations, such as the Consulate-General of Japan and the Japan Business Association of Seattle.
Today, we maintain a diverse membership of Japanese and American corporations and individuals from throughout the state and provide varied programs that build positive US-Japan relations. The Society is one of 38 independent members of the National Association of Japan-America Societies.